Looking for a fun and refreshing place to host your youth group or team party? Well look no further! Castaway Cove Waterpark has group packages just for you!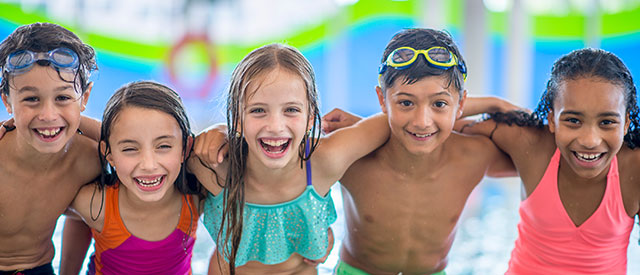 Splash Party
Package Includes:
Park admission tickets providing all day use of water attractions, rides, fun, and excitement!
Pizza or hot dogs for everyone – each person receives two slices of pizza or one hot dog with chips.
Ice Cream Cake
1.5 hours use of the party pavilion.
A Team reward gift for each team member.
Party host who handles the details including serving meals and cake.
Park-wide team recognition announcement.
One complimentary package (admission and meal voucher) for each 10 paid party admissions.
RESERVATIONS
Make reservations for your Splash Party now by sending an email to party@castawaycovewaterpark.com, call (940) 322-5500, or stop by the Group Sales office at the waterpark.
Please Note:
Reservations cannot be taken less than five days prior to the party date due to cake preparation and staffing without a Group Sales team member's approval
A $100.00 deposit is required to complete a reservation. A check can be mailed or a credit card can be accepted. $100.00 deposit is non-refundable & non-transferable. Cannot be used towards any other offer.
All prices plus local sales tax. Tax-exempt organization must submit tax-exempt letter prior to any payments. Tax-exempt group payments must be made with the business credit card or check. Personal checks, credit cards or cash will not be accepted for a tax-exempt group payment. Advance reservations required for meal deals and catered meal packages. Group Tickets must be purchased together (in one transaction.) A maximum of two forms of payment will be accepted for each group.